Ready to furnish your space?
From including the furniture you already own, to starting with a blank canvas, we will present high-quality, custom furnishings that suit your life, style, and budget. After orders are placed, we'll see things through to delivery and installation. Welcome home.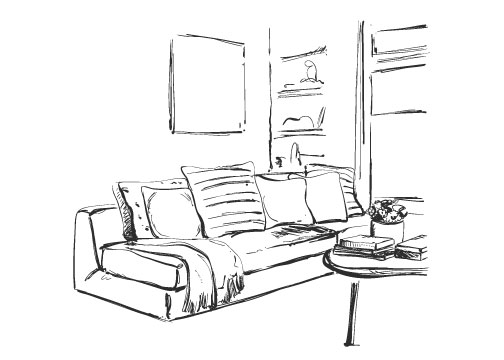 We've built relationships with the furniture brands you love
(and plenty of new favorites you haven't met yet). This is kind of our thing—we know the industry inside and out and we're thrilled to share our access to custom hand-crafted furnishings from around the world.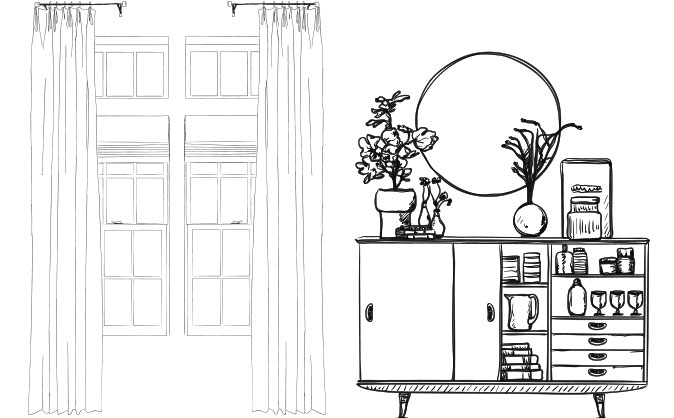 Our furniture service is inclusive of everything you need:
Floor planning, color palettes, and selections for carpet, lighting, furniture, window treatments, area rugs, accessories, and art.
Oh,
Hello!

We'll have an introductory chat to get to know you and your project. After our initial call, your designer will schedule an in-person or virtual appointment to tour your space and define your goals.

Presenting
the Plan

We'll present you a cost estimate and high-level view of the logistics for your approval. Once you sign off, you are welcome to participate in our process as much (or as little) as you'd like.

Designed
to Delight

Your designer will work directly with you – virtually or in-person – to plan a space that feels completely connected to how you live and what makes you (and your household) happy.

Making it
Happen

And we'll continue to coordinate with your build/remodel team to make any necessary adjustments as your project takes shape. Best of all, we'll complete our work in-person or virtually, whichever you prefer!
We carry hundreds of lines ready to be customized to what you love.
Here are a few of our favorites:
Anna French, Baker, Bernhardt Interiors, Bungalow 5, Century, Christopher Guy, Dash & Albert, Designers Guild, Farrow & Ball, Fay + Belle, Grace & Blake, Habersham, Hancock & Moore,, Henredon, Hickory Chair, Jessica Charles, Kravet, Oly, Osborne & Little, Pearson, Ralph Lauren, Redford House, Schumacher, Somerset Bay