1-Hour Design Consultation  -$350
Do you ever wish you could have an hour with a designer to answer your questions or help solve a problem? Now you can! You'll answer a few questions, schedule a call, and have a one-on-one conversation with your designer, focused on a specific design challenge. This is great for:
Color Consults and Paint Color Selections
Floor or Space Planning Questions
Styling a Bookshelf or your Beds
Arranging Accessories, Hanging Art, and more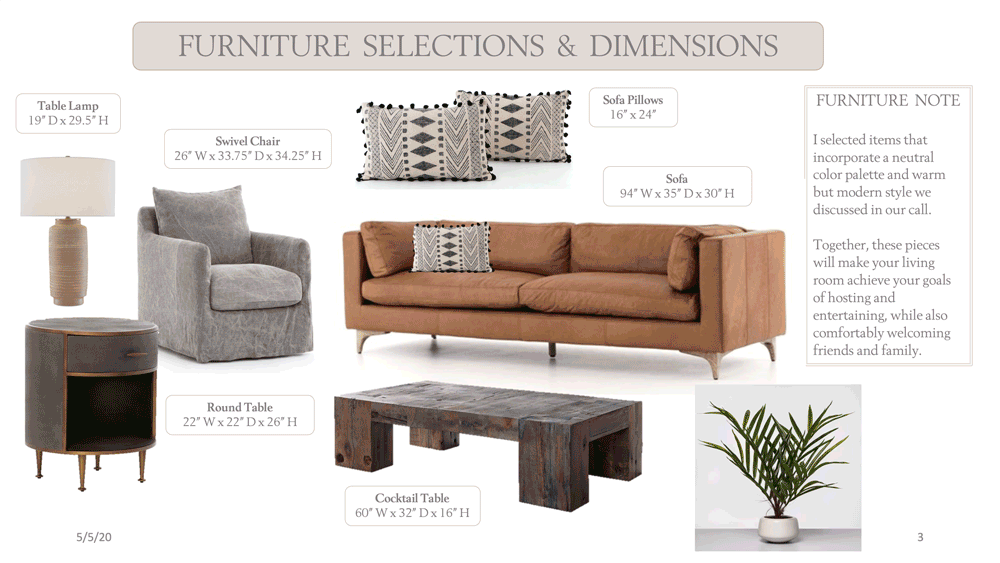 Virtual Design Package  -$875 for your first room
Do you want the MOI Experience but aren't ready to commit to a full room (or house) of furniture? The MOI Virtual Design Package includes a style quiz, two conversations with your designer, a floor plan, a color palette, and furniture recommendations for one room in your home! This is great for:
Having a complete room concept before buying furniture
Understanding your style & how to bring it all together
Marrying styles when there are more opinions than rooms
Developing a relationship with an MOI designer!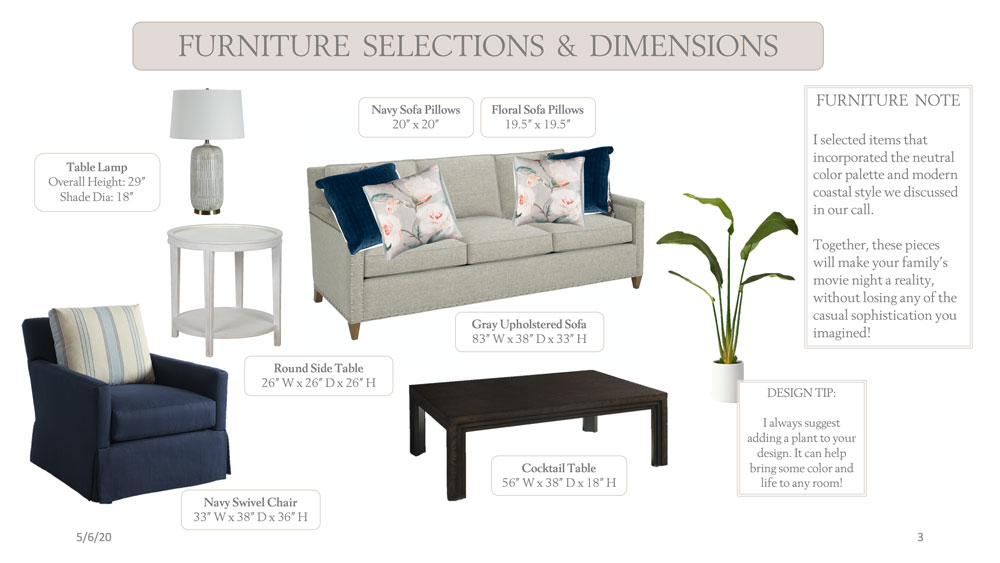 Want to learn more about our Virtual Room Design Package?
We've got you covered with all the details.
Purchase
your Package

Review our virtual services above to get a feel for things. Once you've selected the package that fits your design goals, you'll want to "add to cart" to get started!

Design
Questionnaire

We can't wait to get started on your design, but first, we need to learn more about you and your home design goals! You'll receive an email after purchasing your package.

Call with
Your Designer

Here's where we talk, one-on-one. Whether it's for a single consult or virtual room design, we'll schedule our conversation shortly after sending the questionnaire.

Your Next Steps

Depending on your package, we may send a recap of our design advice or get to work on designing your space (with another call to follow). We can't wait!
COMMON FAQS
• HOW DO I SCHEDULE MY PHONE OR VIDEO CALLS WITH MY DESIGNER?
After you purchase your Virtual Consultation or Virtual Room Design, you will be sent a questionnaire to fill out, followed by a link to schedule your first appointment. Easy as that!
• WHAT IS THE DESIGN QUESTIONNAIRE?
Our questionnaire helps us get to the heart of your design goals so we can make the most of our time with you by collecting some helpful information before our call. You can get a head start by taking our Style Quiz to learn your design style now!
• WHAT APPLICATION(S) DO YOU USE FOR A VIDEO CALL?
Typically we use Zoom. If you are more comfortable with a phone call, that works just as well!
MORE QUESTIONS? CHECK OUT OUR FAQS PAGE.