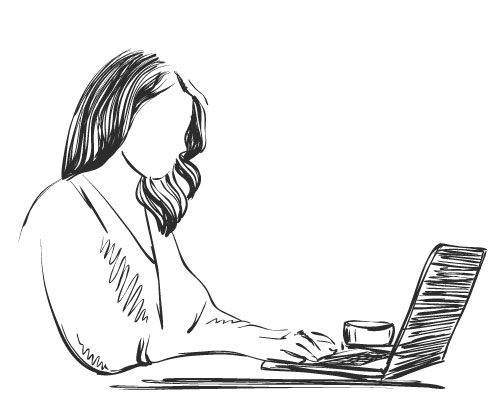 We've Been Designing Remotely for Years…
And now, we have a more approachable design, no matter your needs, great or small!
For homeowners with a quick design question or who want to do their own furniture shopping, we offer some preset design packages. Here's what you should know:
You'll be working with one of our award-winning designers, just like our full-service design clients!
But…our Packages aren't the same as our full-service custom design. They are limited in scope and design.
Think of a Virtual Design Package as Martha O'Hara Interiors-lite. Or as a great way to dip your toe into working with a designer.
If this sounds good to you, then keep reading!
1-Hour Design Consultation  – $299
Do you need an hour with a designer to answer your questions or help solve a problem? Now you can! You'll fill out a quick form, schedule a call, and have a one-on-one conversation with your designer, focused on a specific design challenge. This is great for:
Color Consults and Paint Color Selections
Floor or Space Planning Questions
Styling a Bookshelf, Arranging Accessories, Hanging Art, and more!
Not great for addressing multiple questions or spaces.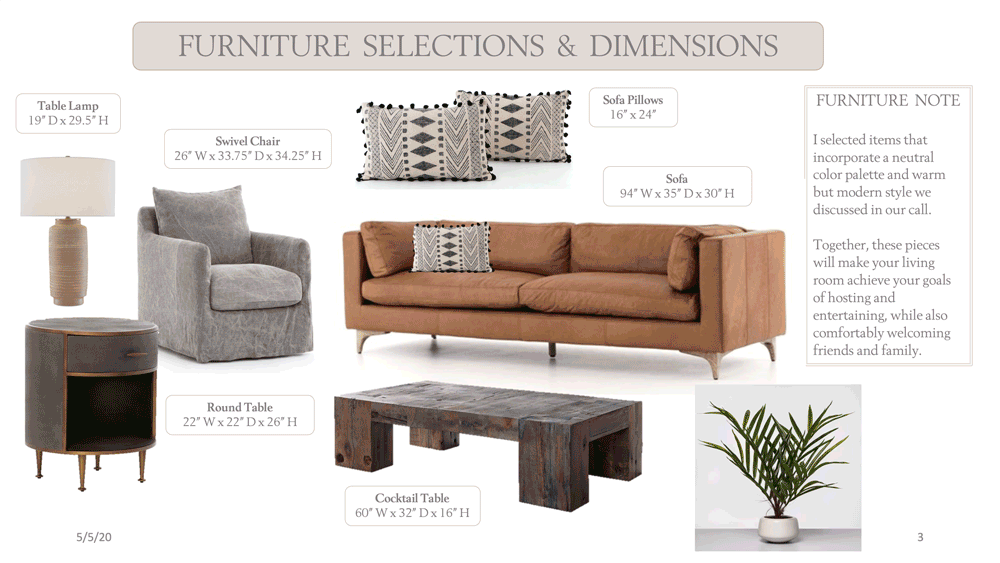 Virtual Design Package  – $1999 per room
Do you want the MOI Experience as you do your own shopping to update your furniture? Do you want a furniture plan but aren't ready to commit to doing it all at once? The MOI Virtual Design Package includes a style quiz, two conversations with your designer, a floor plan, a color palette, and furniture recommendations for one room in your home! This is great for:
Having a complete room concept before buying furniture
Marrying styles when there are more opinions than rooms
Developing a relationship with an MOI designer!
Not great if you need help building or remodeling. This is not for furniture clients who want numerous furniture options and multiple meetings with a designer (see our Classic Services below).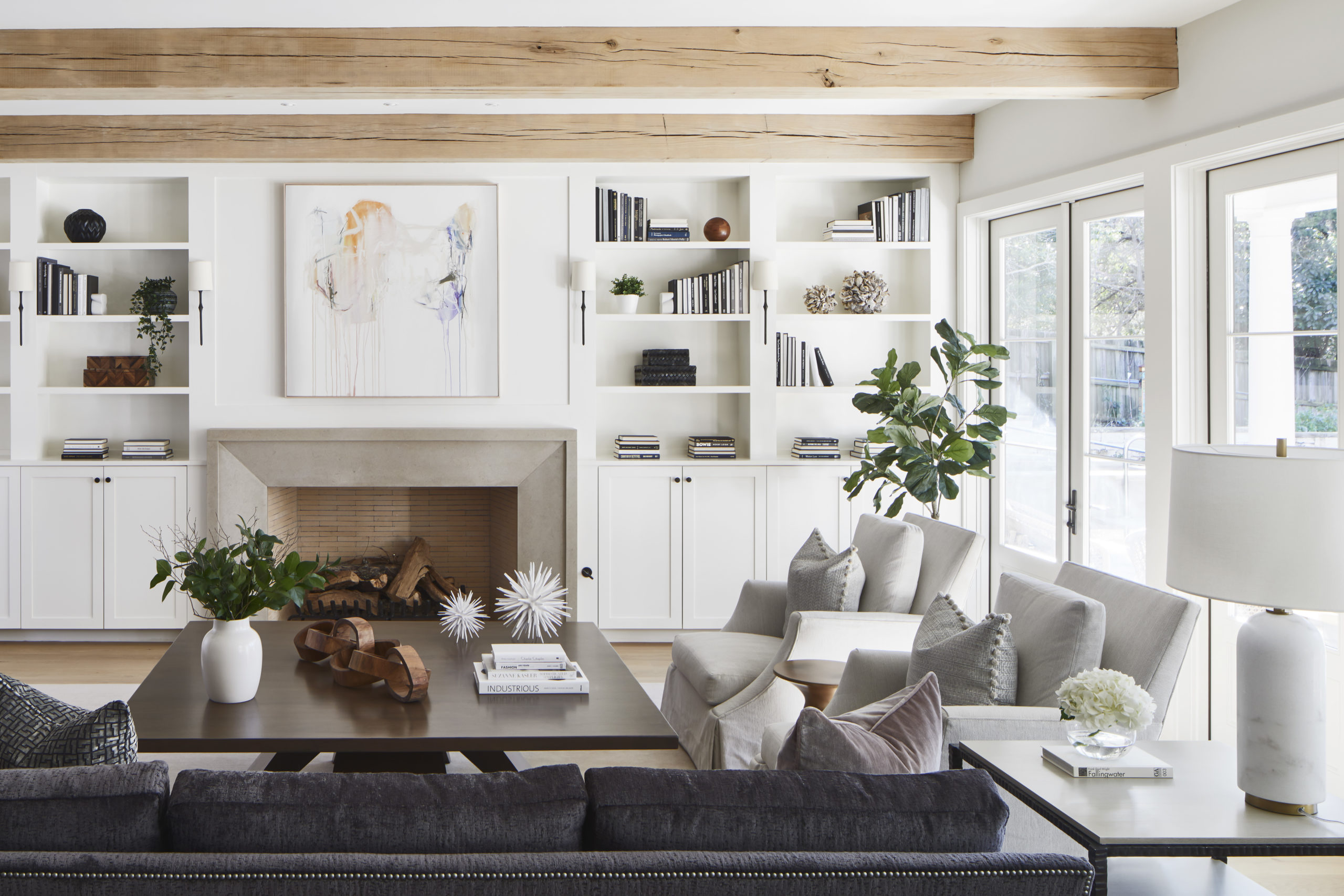 Classic Full-Service Design
Do you want the full Martha O'Hara Interiors experience with all the bells and whistles? Custom design, extended time with your interior designer, technical drawings, finish & fixture selections, and furniture presentations that include multiple options?
We offer our full-service design experience virtually and in-person.
If you think this is the best fit for you, contact us today!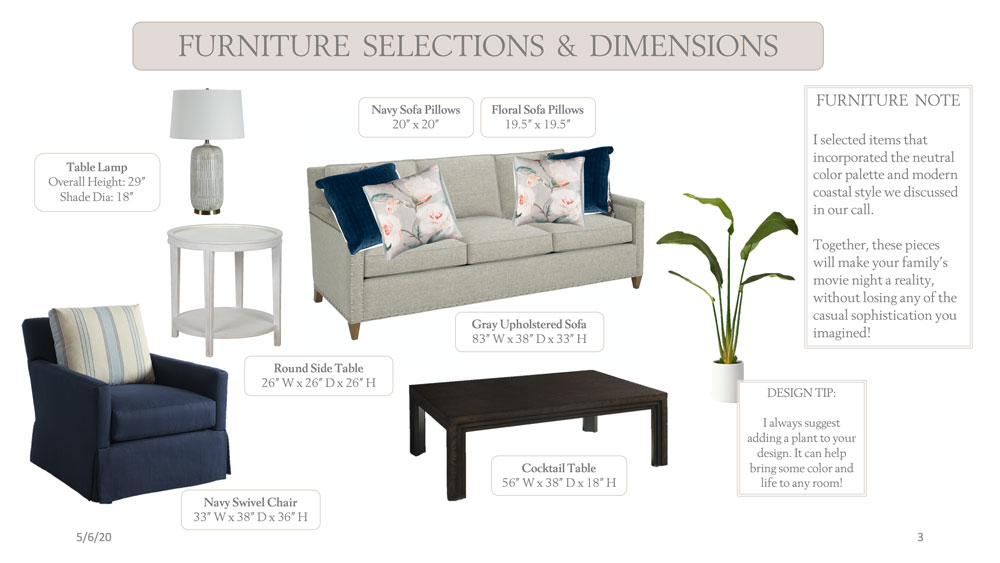 Want to learn more about our Virtual Room Design Package?
We've got you covered with all the details.
Purchase
your Package

Review our virtual services above to get a feel for things. Once you've selected the package that fits your design goals, you'll want to "add to cart" to get started!

Design
Questionnaire

We can't wait to get started on your design, but first, we need to learn more about you and your home design goals! You'll receive an email after purchasing your package.

Call with
Your Designer

Here's where we talk, one-on-one. Whether it's for a single consult or virtual room design, we'll schedule our conversation shortly after sending the questionnaire.

Your Next Steps

Depending on your package, we may send a recap of our design advice or get to work on designing your space (with another call to follow). We can't wait!
COMMON FAQS
• HOW DO I SCHEDULE MY PHONE OR VIDEO CALLS WITH MY DESIGNER?
After you purchase your Virtual Consultation or Virtual Room Design, you will be sent a questionnaire to fill out, followed by a link to schedule your first appointment. Easy as that!
• WHAT IS THE DESIGN QUESTIONNAIRE?
Our questionnaire helps us get to the heart of your design goals so we can make the most of our time with you by collecting some helpful information before our call. You can get a head start by taking our Style Quiz to learn your design style now!
• WHAT APPLICATION(S) DO YOU USE FOR A VIDEO CALL?
Typically we use Zoom. If you are more comfortable with a phone call, that works just as well!
MORE QUESTIONS? CHECK OUT OUR FAQS PAGE.