We collaborate with homeowners and design professionals from coast to coast and across the globe.
If you aren't based close to our studios we have a multitude of options to create with you: phone calls, video conferences, emails, document sharing—and yes—on-site visits.
Honestly, it doesn't matter where you are—from Northern Wisconsin to the coasts of Fiji—our process is so solid it'll feel like we're right there with you.
Conceptual Design
You'll have access to all the technical expertise, renovation planning, and A-team advocacy in our conceptual design phase. In fact, we rarely need to travel to provide these services—unless it's a specific request!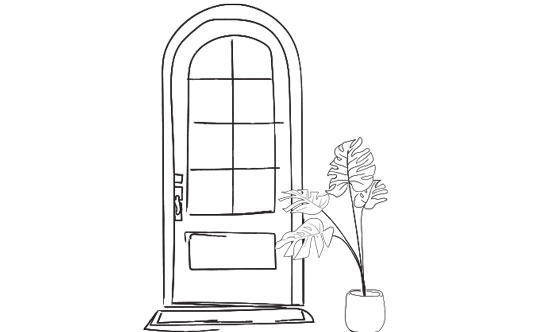 Material and Finish Selections
Our process for selecting materials and finishes provides you with the same delightful experience no matter where you call home. Most key decisions will be made with your designers in partnership with your local resources.
Furniture & Styling
We love working on furnishings from a distance. The way we work is crafted to bring the best service to clients anywhere via plenty of communication, digital presentations, and fabric samples sent directly to you. And if you'd prefer to sit down for an in-person meeting we'll be on the next plane!
Oh,
Hello!

We'll have an introductory chat to get to know you and your project. After our initial call, your designer will schedule an in-person or virtual appointment to tour your space and define your goals.

Presenting
the Plan

We'll present you a cost estimate and high-level view of the logistics for your approval. Once you sign off, you are welcome to participate in our process as much (or as little) as you'd like.

Designed
to Delight

Your designer will work directly with you – virtually or in-person – to plan a space that feels completely connected to how you live and what makes you (and your household) happy.

Making it
Happen

And we'll continue to coordinate with your build/remodel team to make any necessary adjustments as your project takes shape. Best of all, we'll complete our work in-person or virtually, whichever you prefer!
Travel
We do this all the time. We love to travel, but it's an optional part of our services that's only considered when a project's scope or a client's preference compels it.
Seriously, we've worked with clients from Alabama to Dubai. We'd love to get to know you and we're ready to go the extra mile (literally) to bring your home to life.