Designing a Dream Custom Home for Real Life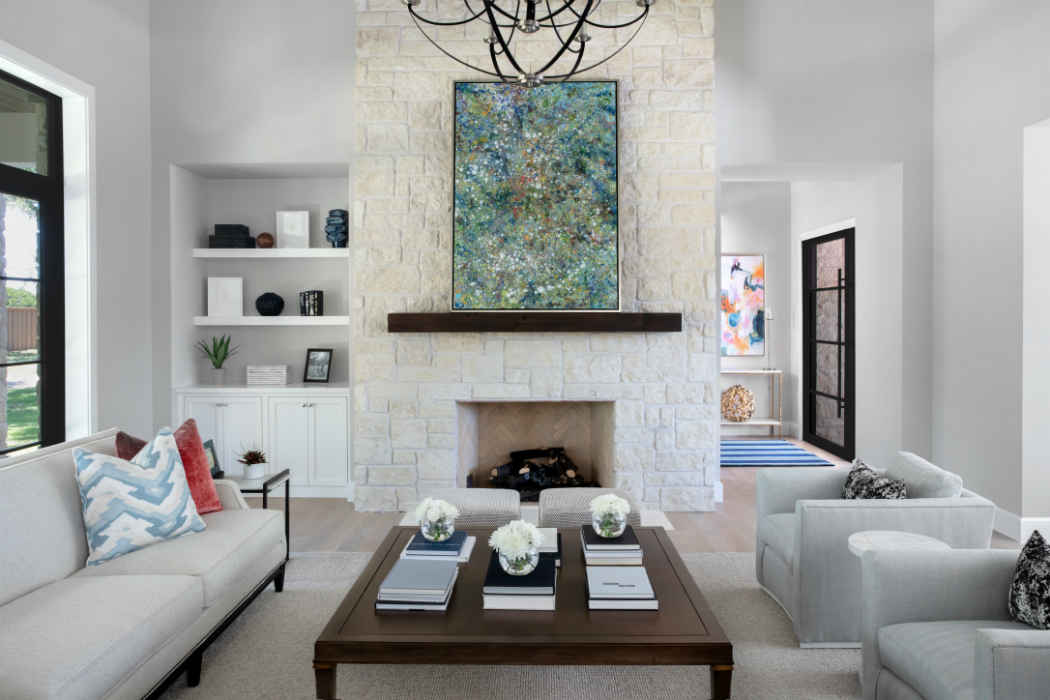 5 Tips for Building a Custom Home
How many of us dream about designing our perfect home? It's practically a sport around our studio! In our latest Austin, TX project, we worked with a newly married couple who wanted a home that reflected their life and love for each other.
Today we're sharing that home with you, along with some new construction considerations that made this custom-build process fun and exciting for our lovely clients and their dog, Biscuit.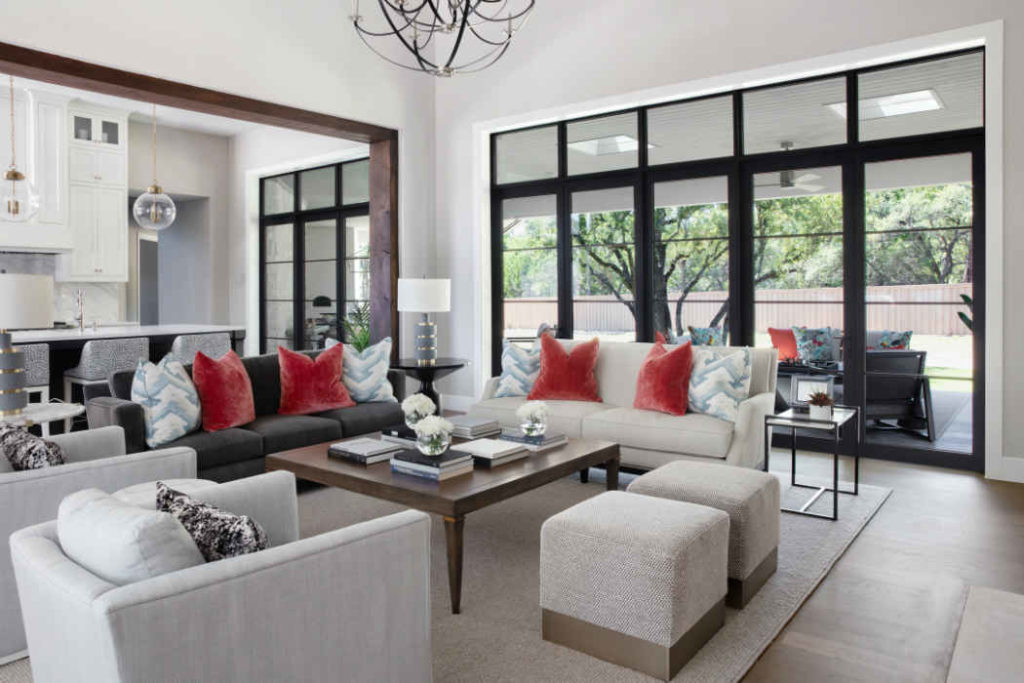 Tip #1: Define Your Dream Home
This project was our client's first custom home build experience, so we wanted it to be special. With any new build, the decisions can seem endless, so having a clear vision from the outset is essential.
Our clients wanted a forever home that would stand the test-of-time, while featuring trend-setting accents and youthful colors and patterns.
Custom Home Design Tip:
Start with a high-level inspiration and keep it in mind with every decision you make!
Tip #2: Know How You Live (or Want to Live)
Every good new build starts with a plan! It's your job to think about how you hope to live in your new space. It's our job to help translate this into an effective floorplan and layout. This starts with your home's footprint and ends with those intricate details that will make your home custom to you. For our client, effortless storage was a must-have, so we often incorporated custom cabinetry with spacious pull-outs throughout their home.
Custom Home Design Tip:
Think about how you want your home to function, so your plan accommodates your lifestyle. This can also mean thinking about special occasions you host, daily living, and chores you hate (laundry, anyone?). A well-designed home can make even the tedious parts of life a little more enjoyable!
Tip #3: Tell Us Your Likes & Dislikes
Even if you're not sure of your personal style, chances are you know the things you'd like or—better yet—dislike in a new home. For this project, we knew our clients wanted to keep the house itself neutral, but they were eager to add elements of color through furniture, art, wallpaper and area rugs.
She preferred warm orange and pink tones. He was especially drawn to blues. Our design palette became a perfect marriage of both colorways and helped us get at the root of their style preferences.
Don't know your design style? We've got a quiz for that! Find your unique style here
Tip #4: Time to Customize
Not long into the new build, we learned that our client often suffered from back issues, requiring extra spine support to manage day-to-day living.
Our designers love nothing more than curating a custom home that's all about you. This is when things get creative! Customization can also play a huge role in bettering your life or lifestyle.
Sure, we specialize in furnishings and finishes, but clients don't always realize the life-changing adjustments we can offer through customization. This home was no different!
We asked our build partner, Olson Defendorf Custom Homes, to subtly raise the height of all countertops in the home to support improved posture.
We then customized the depth and height of several chairs and sofas for a more comfortable fit. These small adjustments made all the difference for our client's well-being, without sacrificing on aesthetics.
Tip #5: Trust the Process!
A focus on quality and sophistication drove this home's design. Our clients wanted distinguished furnishings without sacrificing on youthful patterns and textures.
This was their vision, and they trusted us to bring it to life. Our team presented materials, wall coverings, paint colors, furnishings, and finishes with their mission in mind.
Custom Home Design Tip:
Find a team of pros you trust and who you communicate with well! Then you'll feel a lot better about loosening the reigns as they craft the home of your dreams.
What's next?
Rest easy … in the home of your dreams, perfectly suited to your life and style.