3 Tips for Thanksgiving Hosting & Décor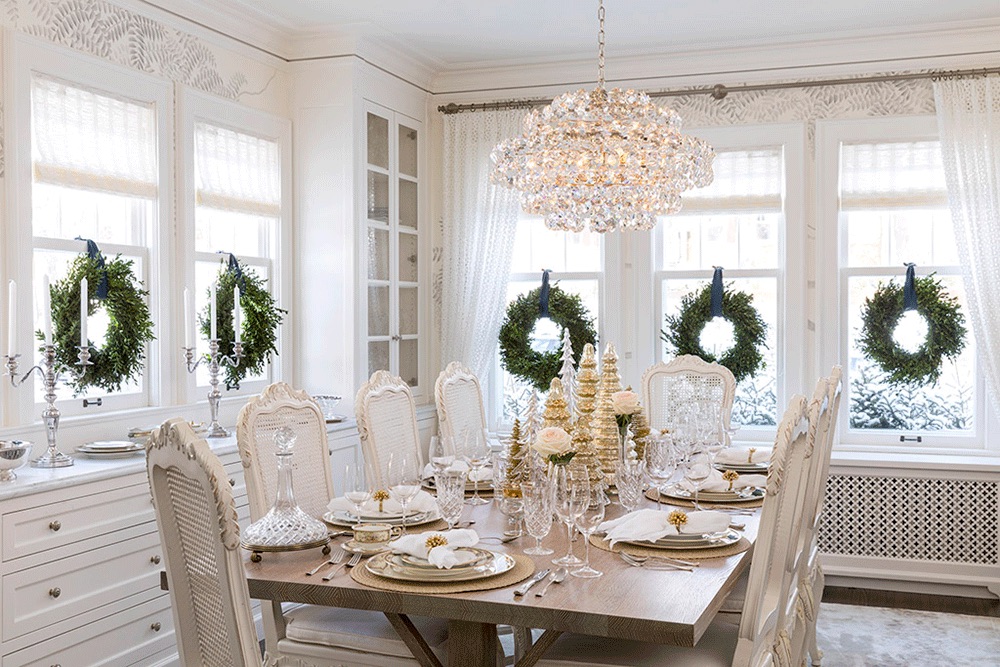 It's time to talk Thanksgiving table décor.
It's never too early to begin decorating for the holidays and even better when décor can seamlessly transition through this busy and festive time of year. For many, the holidays are a time for coming together and the table is often the gathering spot. Today on the blog, we're sharing a favorite Thanksgiving table.
From décor that functions when entertaining a crowd to unique elements that feel perfectly personalized, our table and its surroundings are stunning, yet inviting. Not to mention, seamlessly transitioning through the holidays so the focus can be on what matters most – coming together and being grateful.
Join us as we sneak a peek at the spaces we love to use for gathering and entertaining. Looking to create unique spaces that are cozy, yet functional for dining and holiday hosting? Check out our tips for holiday décor that brings joy to the process of entertaining this holiday season.
Curious about what this home looks like during the rest of the year? Check out our Historic City Remodel.
Tip #1: A common décor thread
Identify a theme and integrate styling elements throughout.
In this home, we used golds and greenery for a sophisticated feast. From the buffet to the dining room windows, and the kitchen lighting, greenery adds a subtle, yet festive feel to each space. Plants and pines upgrade the space without overpowering other design elements. Add in some gold accents, and you've got the perfect décor choice to transition through the holiday season. The mix of garland, berries, leaves and oranges on the buffet bring a joyful feel to a neutral backdrop.
Don't know what theme to integrate? Take our STYLE QUIZ to help!
Tip #2: Mix materials and finishes with intention
Incorporating varying materials and finishes creates cohesion without sacrificing visual interest.
Our festive dining room is a true winter escape. The mix of glass and gold on the table and throughout the room fit naturally within the neutral design palate. When paired with the simple wreaths against the snowy winter backdrop, the result is a space that invites guests in no matter what the holiday. This Thanksgiving table décor sets the stage for a joy-filled holiday season. From large meals filled with laughter and thanks to the building excitement of the coming Christmas season, this dining room is filled with holiday elegance.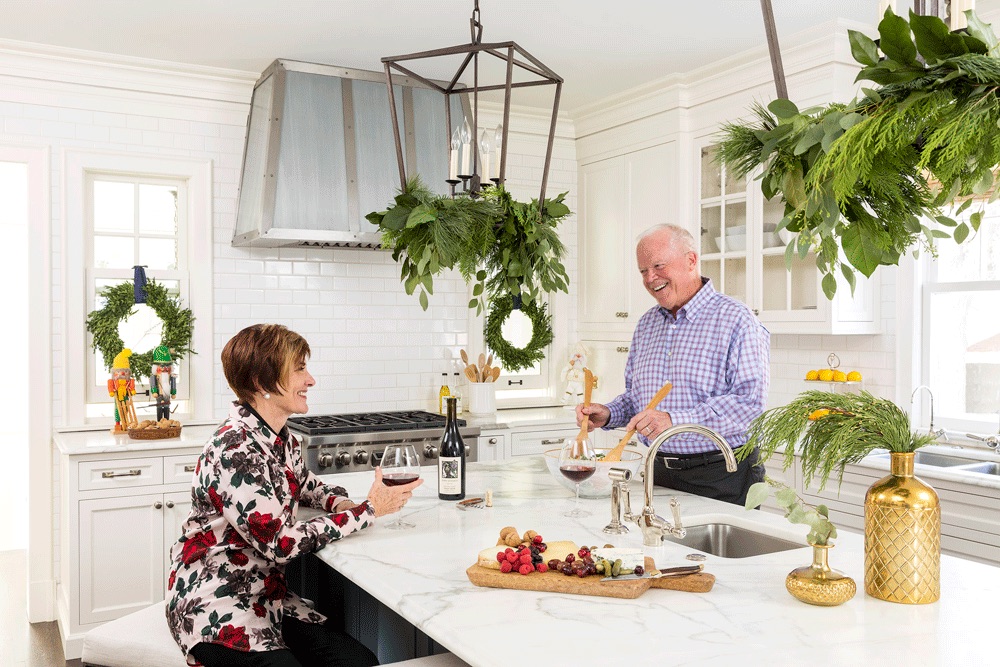 Tip #3: It's about the company you keep
All holiday décor should accentuate the experience of entertaining this holiday season.
The holidays, whether gathered around the table or sipping wine around the kitchen island, are about bringing people together. As you decorate for Thanksgiving and prepare for the busy holiday season ahead, your décor should contribute to the memories you want to make. Often times, holiday décor is about what has the most meaning. Incorporate pieces that both bring you joy and remind you of the meaning of the season. This alone will provide great conversation as you entertain this holiday season.
Ready for Christmas? New Years? Check out Martha's home in FULL-ON holiday mode in Midwest Home Magazine! Holiday Tradition with an Edge
Interested in reading more from our blog? Click HERE.