You're at Home, We're at Home: How to Work Remotely with an Interior Designer!
In an unprecedented time when the majority of us are staying in, you may think that working with an interior designer is off the table. Not so! From turning to social media for inspiration, to video conferencing, there is plenty you can do from the comforts of your own home. Below are our recommendations on how to work with an interior designer remotely.
1. Find a designer who works with clients long-distance.
Interior designers who work with clients across the country, and not just where their studio is located, are likely to have a strong process already in place for remote and virtual services. This includes us! Ask your designer how they work with long-distance clients and how they handle remote projects. Specific milestones in the project to ask about are first appointments, design presentations, design rework, seeing fabric samples and furniture installations. If your designer hesitates or seems uncertain, dig a little deeper to be sure they are able to work with you.
Martha O'Hara Interiors has been working with clients remotely and from long distance for years, and we offer the same options to our local clients as well. Whether you're in the Twin Cities, Austin, or anywhere in the U.S., we would love to, and know how to, work with you!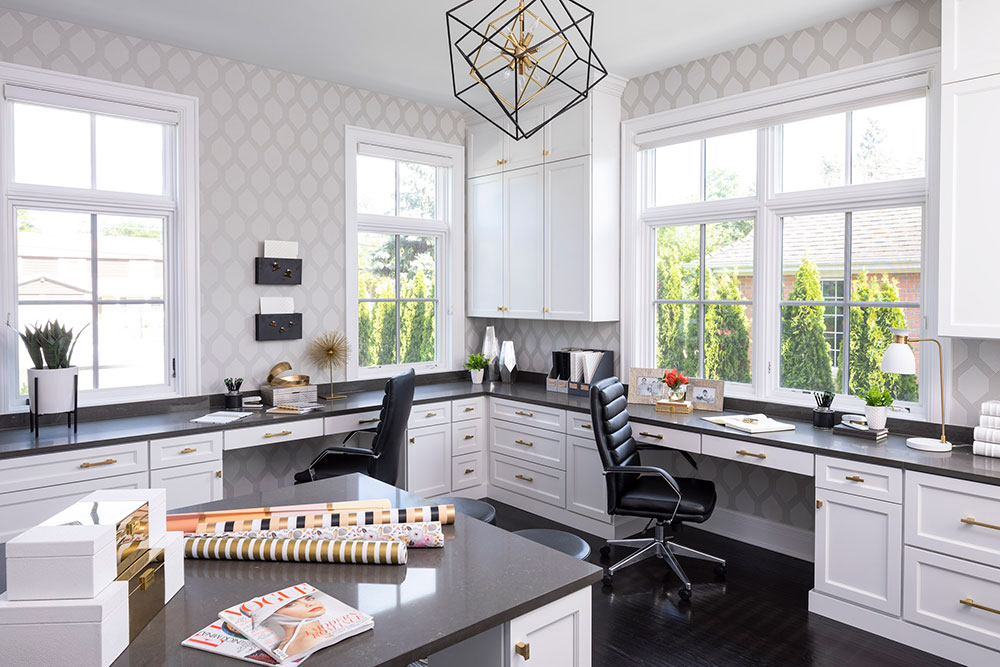 2. Ask your designer about video conferencing and remote design presentations.
If you're already working with a designer, ask them if video conferencing and remote design presentations are an option! Once you are paired with one of our fabulous design teams, they will set up a first meeting with you – this is typically a video conference call. Most designers should be equipped to do this. One this first call, you'll chat about your design objectives and goals, your design aesthetic, any limitations or constraints and how you need to live in your home.
Once you have decided to move forward on a project, your designers will diligently put together a plan. The great thing is that they can present this to you virtually! This includes sending you beautiful documents that outline every detail of the project, as well as fabric samples or items that need to be reviewed in person.
3. Create a folder of design inspirations.
Whether you use Instagram, Pinterest, Houzz or something else, create inspiration folders for your project! This is a great way to convey style and functional preferences to your designer. To make the most of this, we recommend identifying the specific things you like about the photo – color palette, style, functional feature, light fixture, architectural feature, etc.
And, in case you're looking for accounts to follow, we rounded up the 12 Best Interior Design Instagrams to Follow in 2020!
4. Learn your design style.
If you're considering working with an interior designer, but aren't quite sure where to begin, taking our Style Quiz is a great first step! Whether you prefer a classic style, contemporary/modern finishes, a farmhouse vibe, eclectic touches or romantic spaces, knowing how to talk about your style can make for more productive conversations with your designer. In fact, we delved into this further in our What to Expect When Hiring an Interior Designer post! And along with your style, consider how formal or casual you are, how polished or rustic you prefer your finishes and any color palettes, metal finishes or materials that you like or don't like.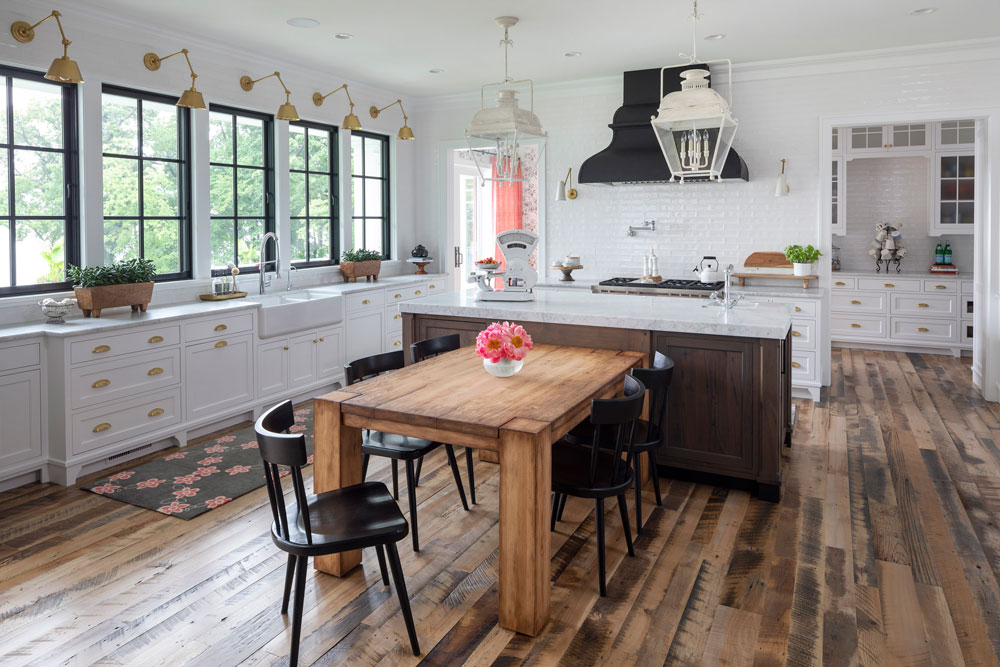 5. Check for house plans.
If you have house plans to share with your designer, you're already a step ahead. If not, measuring rooms and having general dimensions on hand is very helpful. And if you can note where windows and doors are, we really appreciate it!
6. Take photos of your home.
To get a better feel for your home or space, your designer may want photos or video! She'll also want photos to refer back to down the road. We recommend taking 2-3 shots of each room, standing in different corners an on different sides of the room. Additionally, turn the light off when you take a photo. The colors will be more true to life without yellow lamp light altering things.
From all of us at Martha O'Hara Interiors – wherever you are in the world, we are thinking of you. Stay safe!