Martha's 10 Favorite Things
The Details: No. 1 Favorite Room // No. 2 Softback Slim Journals // No. 3 Favorite Color Combination // No. 4 Pine Cone Hill Bedding // No. 5 Favorite Furnishings // No. 6 Pedro Garcia Wedge Sandals // No. 7 Mulled Cider // No. 8 Villeroy & Boch New Cottage Basic Mugs // No. 9 Favorite Home Detail // No. 10 Nest Fragrances
Today we're sharing a few of Martha's favorite things.
Tis the season to be grateful and reflect on the previous year. From home to work and everything in between, this list is about finding joy in the things and moments, both big and small. For Martha, her favorites capture her heart and love of hosting guests in her home. From lush bedding to classic coffee mugs, and pleasantly scented cider and candles, there is nothing Martha values more than a welcoming home… whether her own or that of a client.
It should come as no surprise that one of Martha's favorite things is a room built for entertaining. Her dining room embodies her love for holiday hosting, and all hosting for that matter. The crisp and clean aesthetic is the perfect backdrop for holiday décor, without sacrificing the warm and inviting feel that guests want. Details throughout accentuate the space without compromising function.
Each season, Martha keeps a journal where she jots down thoughts and works through new ideas. To keep organized, she gives herself one slim journal per season and retires them quarterly. This particular set is just the right size, and she LOVES that it comes in a set!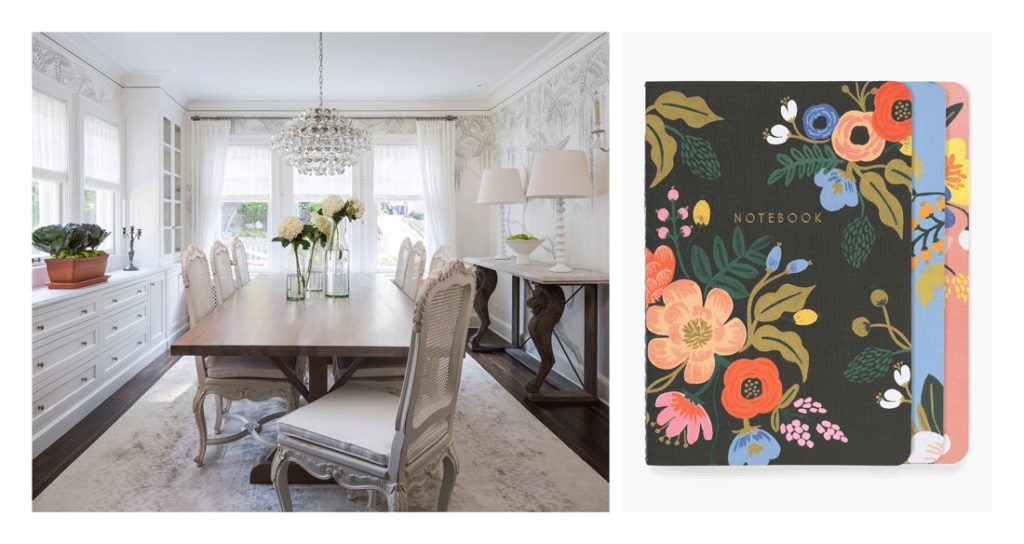 Martha's bedroom is an inviting oasis at the end of a busy day. The design features a grey-toned neutral color palette with warm accents and textures that feels more like a chic retreat than a residence. For Martha, this space is a sweet escape with its simple and calming aesthetic. It provides a cozy spot to unwind and rejuvenate.
As a visitor to Martha's home, Pine Cone Hill Bedding is featured in all of her guest rooms. The goal? To provide the most relaxing experience possible during your stay. The luxurious fabrics in varying textures, colors and patterns add beauty and balance to any room. Your guests may not want to leave!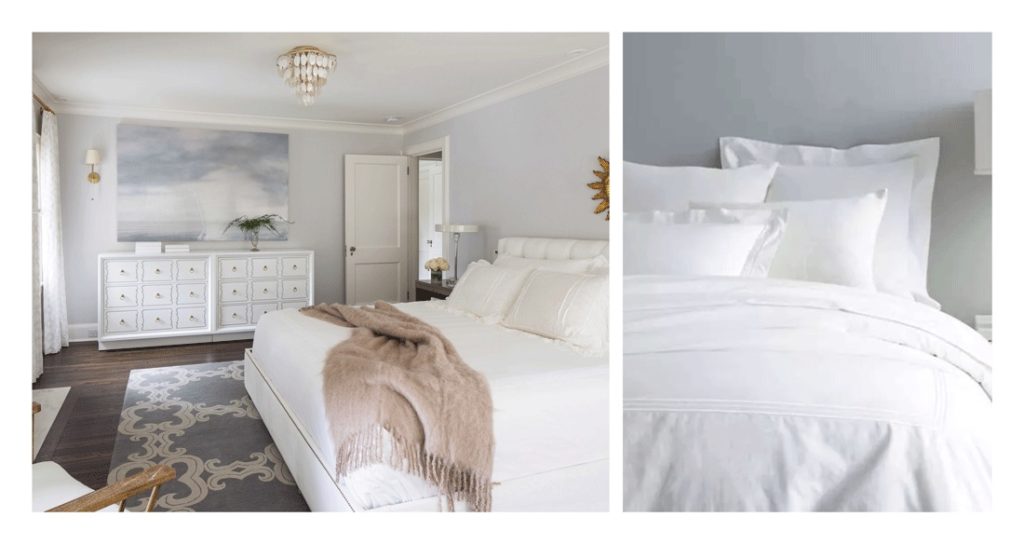 Martha cares about the details. From bringing the spirit of hospitality back home to connecting authentically talented global artisans within the interior design community, she has traveled the world to curate her own rug line, Fay + Belle Rugs. And every rug in her home has been custom-designed and hand-crafted.
Not surprising that her favorite furnishings include hand-selected, statement rugs and curated artwork. In this particular home of a close friend, the modern design of both add visual interest to the space and complement the rich jewel tones throughout the room. The result is inviting, yet personalized; contemporary, yet cozy. Whether gathering the family this holiday season or hosting an intimate evening with friends, this space is perfect for entertaining year-round.
A bit of a splurge but worth every penny. Martha says that these wedges are made to last. Better yet, they are comfortable, easy to walk in and add a bit of height to her petite frame… important elements for any busy professional.
From the warm and inviting scent to the taste that perfectly embodies the season and its feeling, mulled cider is Martha's official drink of winter. Once her husband Steve starts serving her this cider, she knows the holiday season is upon us.
Martha loves a classic look and feel. This white porcelain set of New Cottage Basic Mugs is a favorite for adding elegance to the everyday. They coordinate with anything and make a kitchen or table seem instantly pulled-together. Did we mention how easy it is to sip tea, coffee or her favorite cider from the delicate porcelain?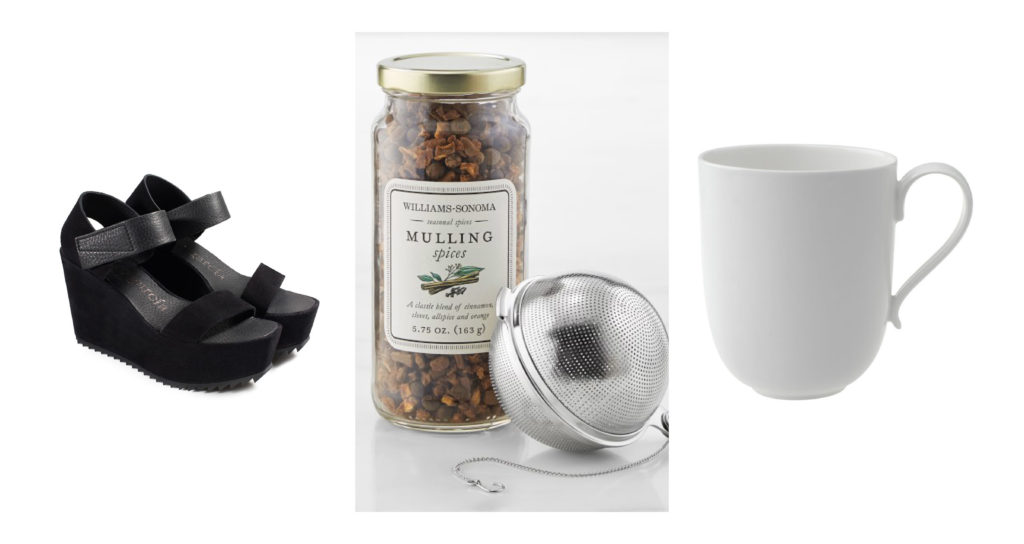 For anyone with a love of entertaining, the details in this room create a warm and cozy feeling, especially the rustic, wood ceiling detail. Without these beams, this space would come across as boring and empty. The reclaimed beams draw your eye up and fill the room with texture and warmth. From beams to a coffered ceiling, tray ceiling or even molding, ceiling detail elevates a design and instantly upgrades a space.
A signature scent makes every home feel more welcoming. Martha loves NEST Fragrances, especially their soaps, lotions and candles. Favorite fragrances include ocean mist & sea salt and grapefruit – both of which add a bit of freshness and ambiance to any home.