Welcome to the Roaring 20s: Top Interior Design Trends for a New Decade
From paint colors to statement-making spaces, let's take a peek at five interior design trends for 2020. It's not just the start of a new year, but also a new decade, so get a head start on what's hot for your home.
1. Paint the Town (or the Walls)
Paint colors go in and out of style with the seasons. Last year, we said goodbye to cool gray as our default neutral. In 2020, we're embracing warm tones and classic combos.
Earthy and Organic Tones
Warm greens, browns and blues that are found in nature are going to be the go-to in 2020. Browns will have pink undertones, rather than orange, and we will see more lush, darker green hues. Blues are beautiful across the board, but blues with hints of green or purple that aren't as cool toned are gaining popularity.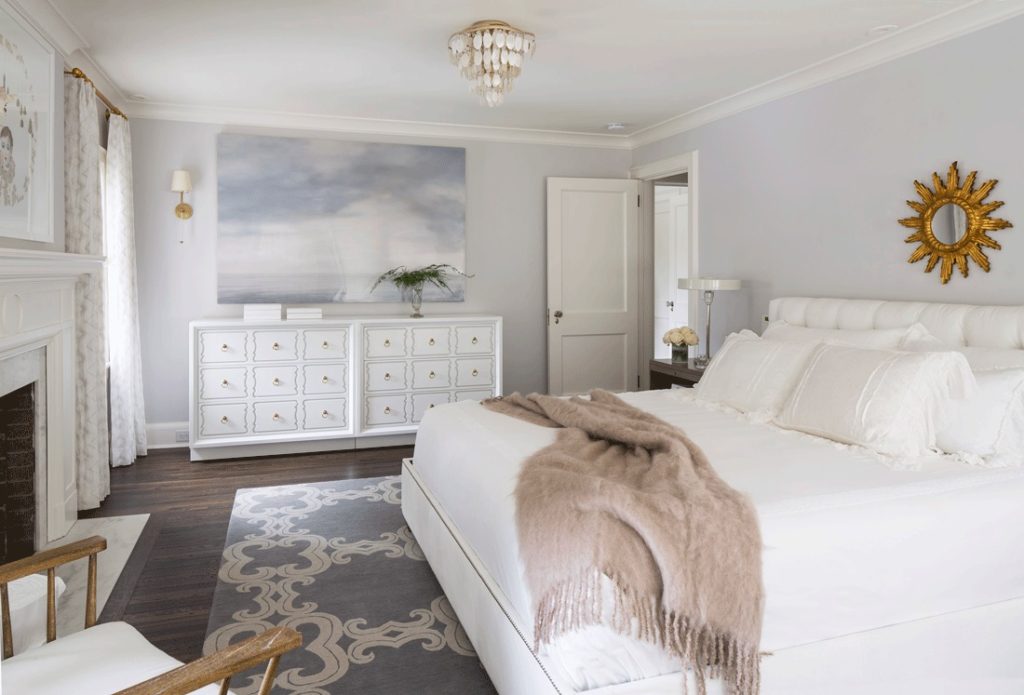 Weighty and Warm Pastels
We will also see a trend towards warm pastels in 2020. People are looking for light and bright, but not white, and these soft tones are a wonderful choice. They have just enough depth to ground a room, but they also avoid the common pastel problem of looking better suited for a nursery.
The Classic Combo
Black and white will never go out of style. This combo is both timeless and modern. Below are some of our favorites!
This Minneapolis home remodel won 1st place for Kitchen Less than 300 square feet and 1st place for Entire Residence Less than 1,000 square feet at the 2019 ASID Minnesota Design Excellence Awards! See the full renovation HERE.
2. Not Your Mother's Kitchen
Gone are the days of all-white cabinets and countertops in every kitchen. While white will always be a classic choice, we will see more personalized and vibrant kitchens in 2020. Welcome bold color choices and warm accents that add elegance and visual contrast.
For instance, this cooktop is set atop dark blue cabinetry. The contrast against the white countertops and marble backsplash allows the cabinetry to be the focal point. The gold pulls add warmth and an air of sophistication.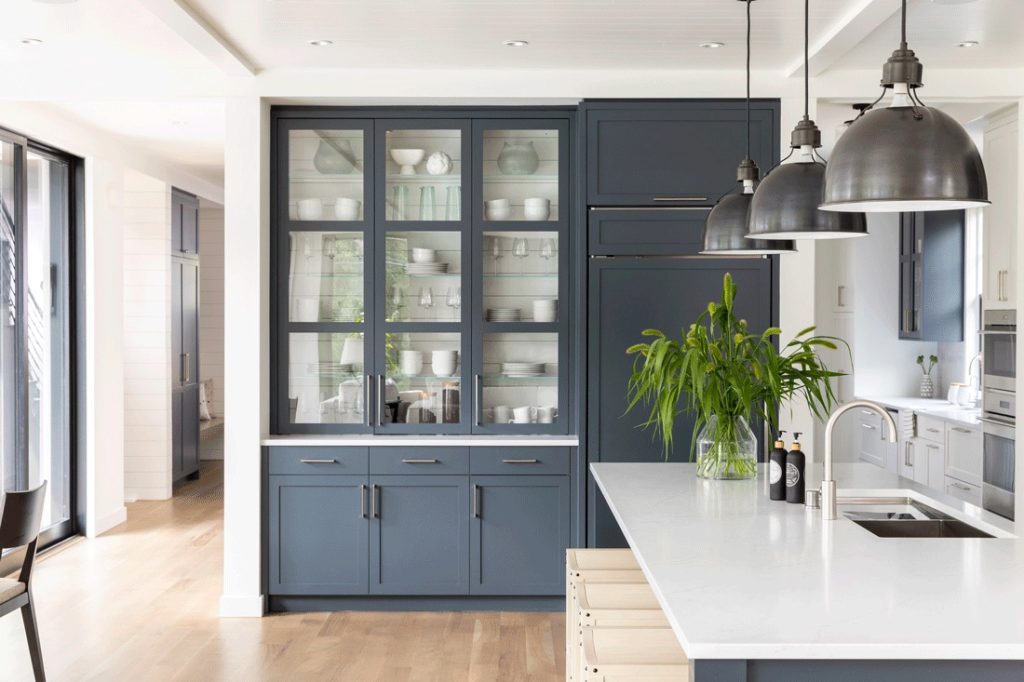 The grey-toned cabinetry in the space above contrasts against the light colors of the white walls, countertops and light wood flooring. The glass allows the contents of the cabinet to be on display, complementing the look and feel of the space. Metal accents, from the lighting to the cabinet pulls, contribute to the crisp and clean look.
Lastly, this kitchen space feature light wood cabinetry and flooring with two-toned countertops. It's an organic, minimalist design that complements the other rooms in this Wayzata home.
Stay tuned! We will be sharing more kitchens in unexpected colors this year.
3. Laundry That Makes a Statement
Laundry is a thankless task and a fact of life. Designing a laundry space that is both functional and fun makes this never-ending chore a bit more pleasant. 2020 will be the year of the statement laundry room.
In 2020, we're already designing laundries with more folding space, more storage and more hanging room. For enjoyment, we've been giving our clients pretty views and tucked away televisions. Now folding isn't such a bore!
And in a small space where you don't lounge for hours at at time, why not take a risk? For fun, we love a bright wallpaper and rich accents. From colorful, abstract wallpaper to neutral tones that feel classic yet one-of-a-kind, the options are endless. A laundry room is the perfect space to stretch your creative muscle.
4. Furniture That Lasts
Gone are the days when our homes included rooms where kids and pets weren't allowed to play. These days, people want to live in their homes, and that means furniture options are evolving.
We will see a trend towards function and durability in 2020. Family is the heart of the home, and that often means finding furnishings that can be lived in and on, without concern for wear and tear.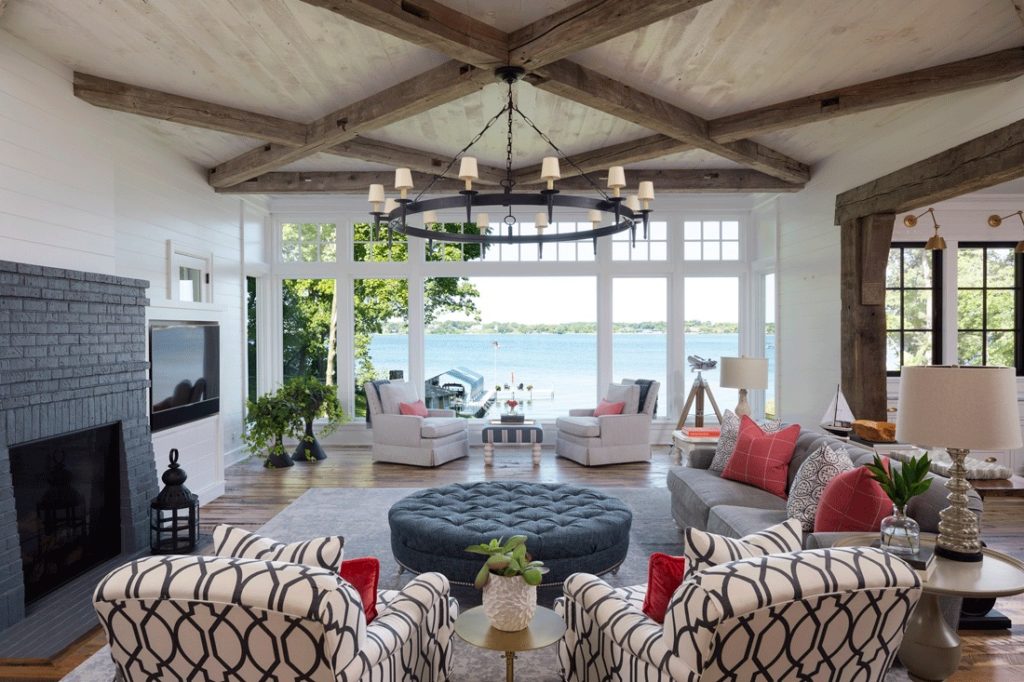 This living space offers beautiful lakeside views and a design that is functional and fun for an active family. The washable surfaces and finishes mask the occasional scruff or scratch, and the flooring has a roughened look which allows for easy maintenance but still offers a unique and rustic feel.
This home renovation won 2nd Place for Entire Residence 10,000+ square feet at the 2019 ASID Minnesota Design Excellence Awards! See additional photos HERE.
5. One-of-a-Kind Rugs
Hardwood, tile and cement have been leading the way in flooring trends, and this will continue in 2020. In turn, rugs have resurged with an abundance of options! They offer the perfect solution to add personality to a space in a variety of price points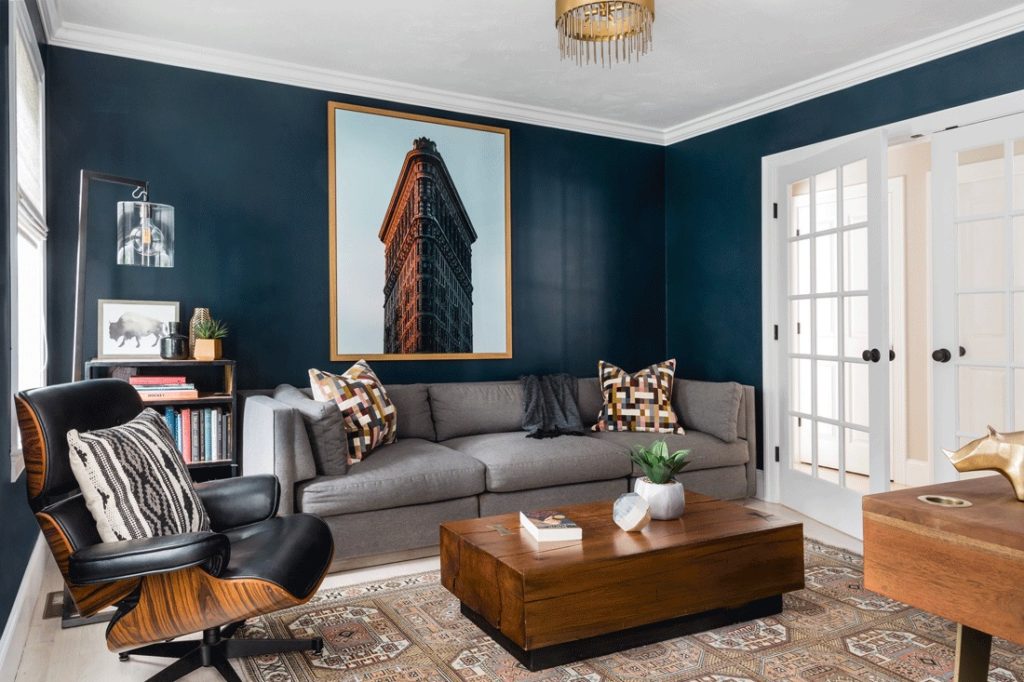 Authentic, vintage rugs are ideal for those looking for affordable, one-of-a-kind pieces for their home. A rug adds visual interest, complements exiting design elements and can easily freshen a space in need of an update.
A rug can also be the focal point of a design. A custom-designed, handknotted rug is the perfect splurge to make a room. They say that design is in the details, and the details of a custom rug are worth gathering around and talking about – the ideal conversation starter for the homeowner who loves to host.
Learn more about adding a vintage rug, or creating your own custom-designed rug, through Fay + Belle HERE!
Whether it's paint, wallpaper, furniture or rugs, 2020 is about creating a home that is personalized and unique to you! Happy New Year!
Interested in reading more from our blog? Click HERE.