From Lake House New Build to City Home Remodel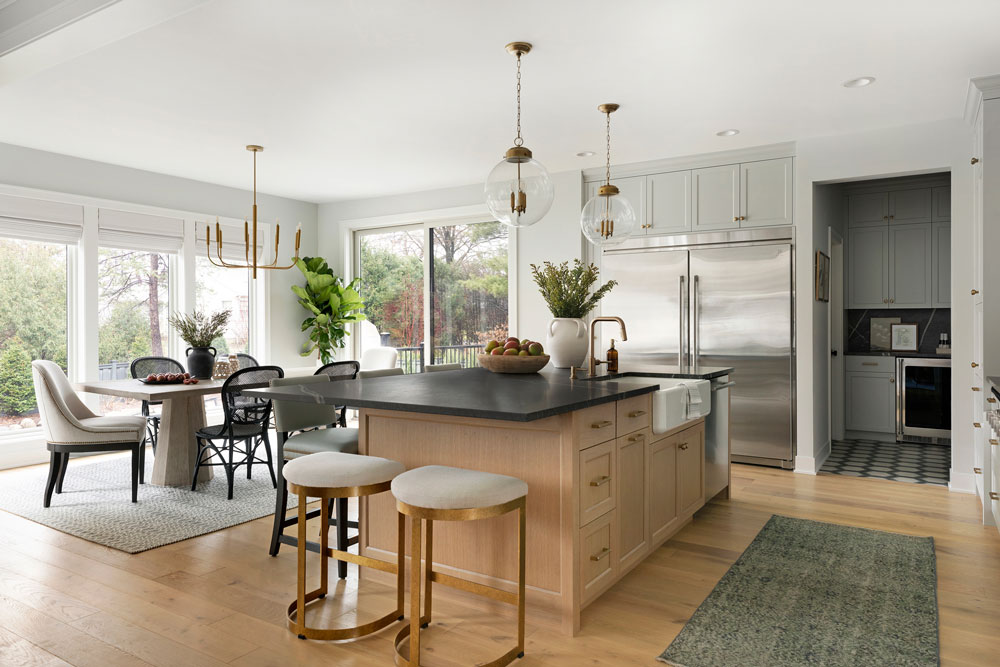 They Loved Their Lake Home So Much, They Decided on a City Home Remodel
Sometimes, you don't know what's possible for your home until you experience it. For these homeowners, that was the case after our senior designers Elizabeth and Bhavana completed the design of their lake home made for hosting. It was time to realize the potential in their everyday city home.
Located in the Interlachen neighborhood of Hopkins, MN, the client's city home didn't fit their lifestyle and personalities. The challenge lay in reimagining the dark and builder-grade interior into a brighter, more functional space. With the lake home as a source of inspiration, our designers crafted a palette that balanced soft neutrals with radiant color, ensuring a seamless transition from one space to another.
Get the full home tour of our Interlachen Remodel HERE.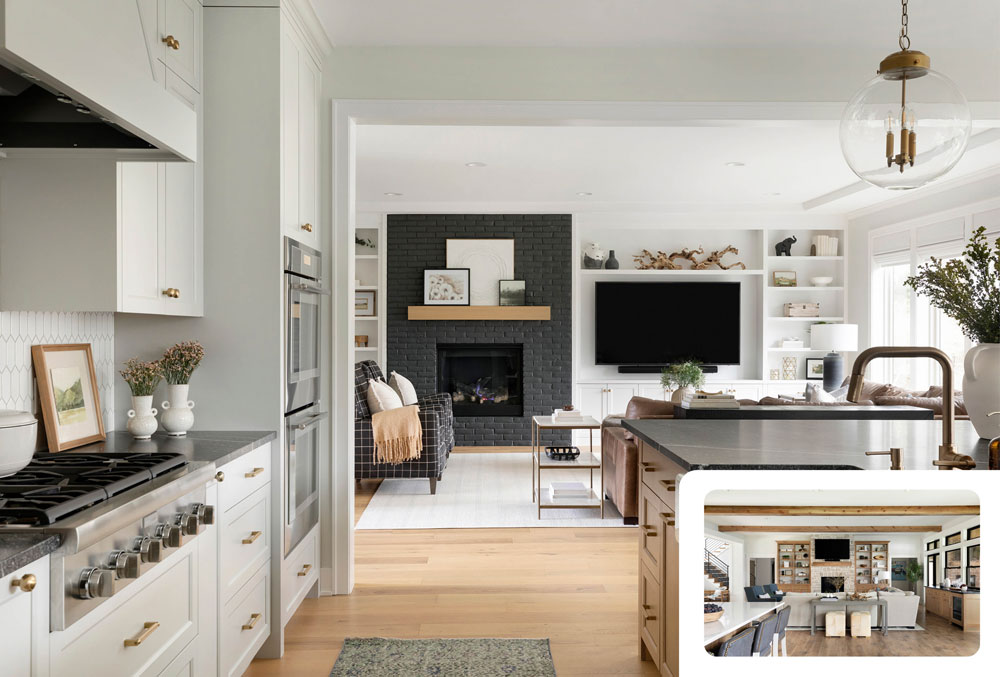 Despite the aesthetic differences of their two homes, there are many functional similarities. An oversized kitchen island was a must in both houses to accommodate family and friends while maximizing storage. Each living room features a prominent fireplace and built-ins for ambiance and functional storage. Finally, both homes feature notes of color. The rustic aesthetic of the lake home showcases bold blue cabinetry and warm wood tones, and the city home highlights notes of blue paired with warm oak throughout. With each touch of playfulness, the house still appears sophisticated and professional, the exact environment Mom needs to tackle her daily tasks.
Designing the Dream Home
With the help of builder and remodeler Knight Construction, the design perfectly captures the mix of function and form required of an active family and the designers' understanding of the client's wants and needs. Of particular note, the kitchen is a masterclass in creative use of space, with utensil drawers, spice drawers, and a disguised full-size garbage bin. Pocket doors were a smart addition to the walkway leading to the mudroom. Vertical dividers above the oven and additional cabinets on the back side of the island ensure practicality and ample storage.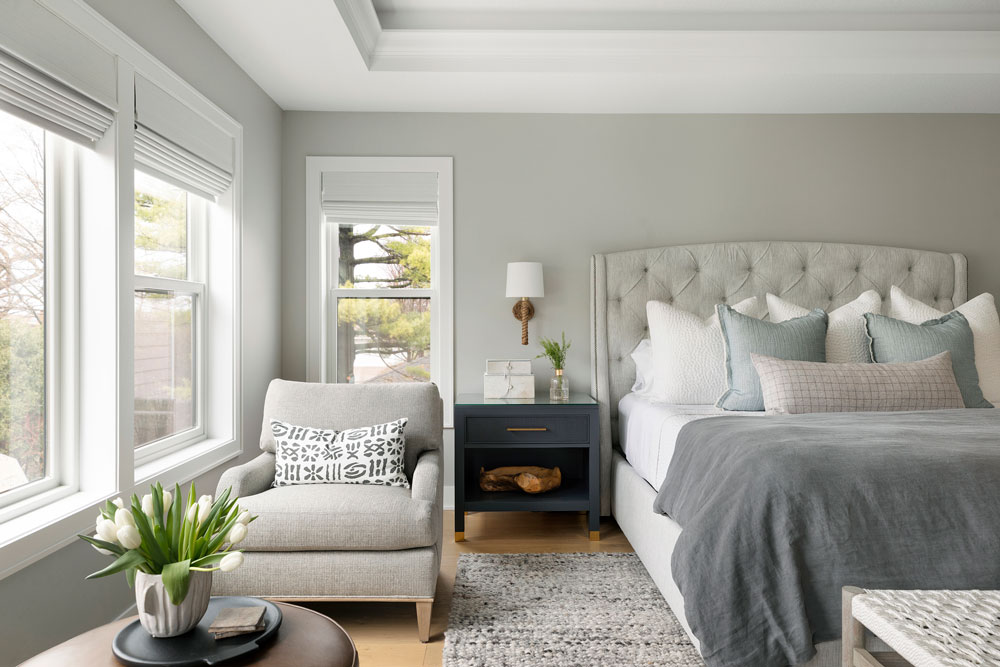 Location & Lifestyle
The family loves their Interlachen neighborhood, with its proximity to schools, convenience, and warm community feel. Their city home's location offers easy access to their cabin, making it an ideal escape, just an hour's drive away.
The family's city home remodel was not just a typical remodel. We successfully created and curated a home that showcases their personalities and lifestyles. The result is a home that perfectly balances style, functionality, and comfort – a sanctuary where the family can cherish every moment.