Monthly Design Guide: A Timeline for Furniture Buying and Party Prepping
Although we are in the dead middle of winter, it's time to start thinking about outdoor furniture. You heard us! And, while you are lounging poolside in June, you will want to be thinking about your Thanksgiving table – crazy, we know.
When it comes to party prepping and furniture buying, it's easy to get wrapped up in the season you're in, rather than thinking one step ahead. In case you are hosting an event in 2020, and are hoping to tackle an interior design project or two, we took the guesswork out of planning for you! Check out the handy timeline below, and save it for a cheat sheet. You will thank us come September.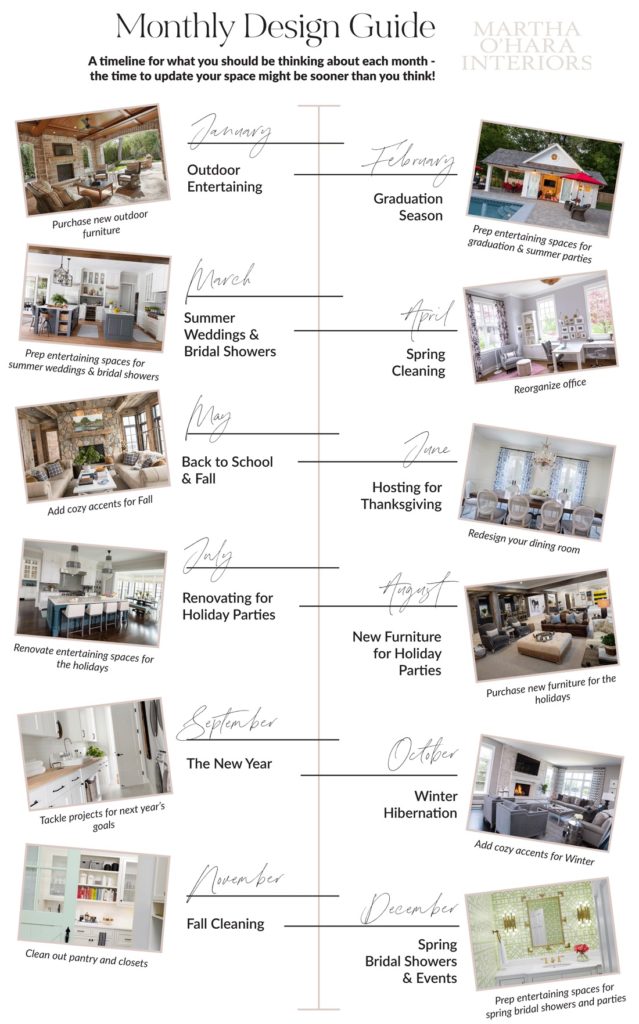 Are you looking to purchase new furniture or renovate a space in your home in 2020? Contact our design team!
Click HERE to read more from our blog!