Christmas Décor for the Holiday Home
Deck the halls!
It's the most wonderful time of the year – it's time to transition your home for the holidays! For us, that means Christmas décor. The holidays provide the perfect canvas for decorating because it's all about what brings joy to your home. Whether you love lights, things that sparkle, sentimental scenes, or all of the above, holiday décor allows you to showcase your style in a way that is uniquely you.
Don't know what your personal holiday style is? Take our STYLE QUIZ to help!
Like Thanksgiving, the holidays are also a time for gathering. Martha is the ultimate holiday hostess. The Christmas décor throughout her home captures the season as well as her love for bringing people together.
Join us as we tour the spaces where the Martha O'Hara Interiors team gathered to celebrate the season and the end of another great year.
Martha named her dining room, the perfect spot for entertaining, as one of her favorite things in 2020. Check out her full list!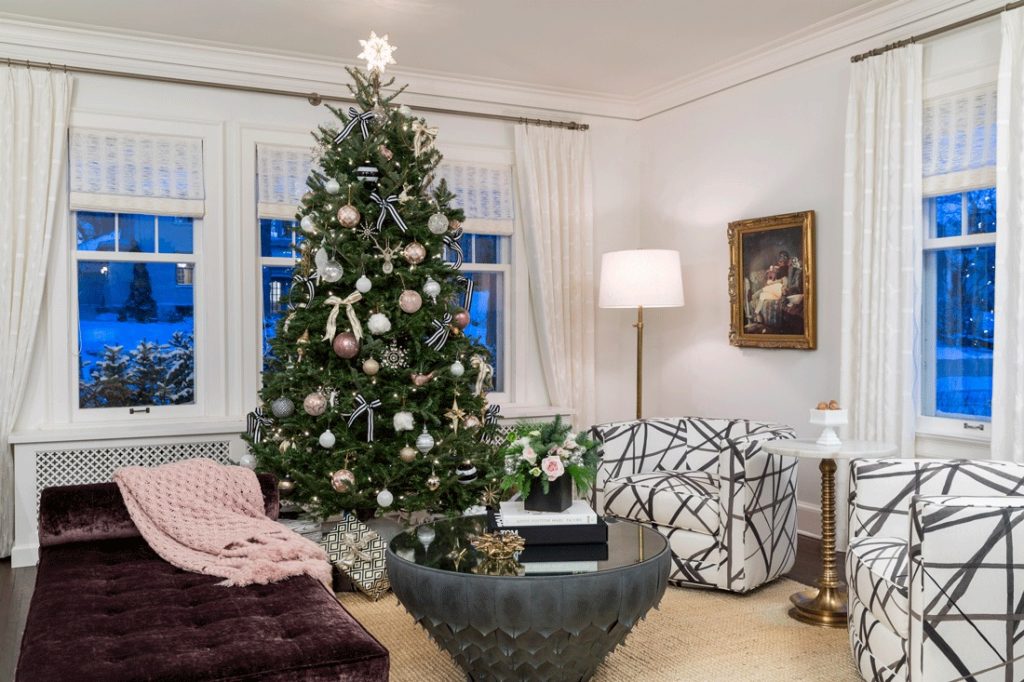 A Christmas Tree Worth Gathering Round
Stick to one or two themes as you decorate your Christmas tree for an elegant, yet inviting, look.
For many, the Christmas tree is the centerpiece of their holiday décor and provides a blank canvas for decorating. Martha's classic tree features a mixture of neutral family keepsakes and themed ornaments of varying textures and sparkle to add visual contrast. Black and white bows, along with gold and crystal snowflake ornaments of varying shapes and sizes, add elegance. The combination of golds, earth tones and texture create a tree worthy of gathering around, whether for opening presents or enjoying the beauty of the holiday season.
Greenery & Citrus
A holiday home is about warmth. Greenery and citrus add a festive feel, while keeping the home cozy and inviting despite subzero temperatures this holiday season.
Martha's holiday home easily transitions from Thanksgiving to Christmas. The use of greenery and citrus throughout creates an effect that is vibrant and unexpectedly festive, without sacrificing the warmth and coziness required during a particularly frigid time of year in Minnesota.
From her dining room table to a grand staircase to an inviting fireplace, greenery and citrus add visual interest with a holiday theme that seamlessly flows throughout the home. This combination of elements invites guests in and brings the space to life. The look is approachable, yet sophisticated, for the homeowner who wants both effortless style and functional Christmas décor.
Curious about what this home looks like during the rest of the year? Check out our Historic City Remodel.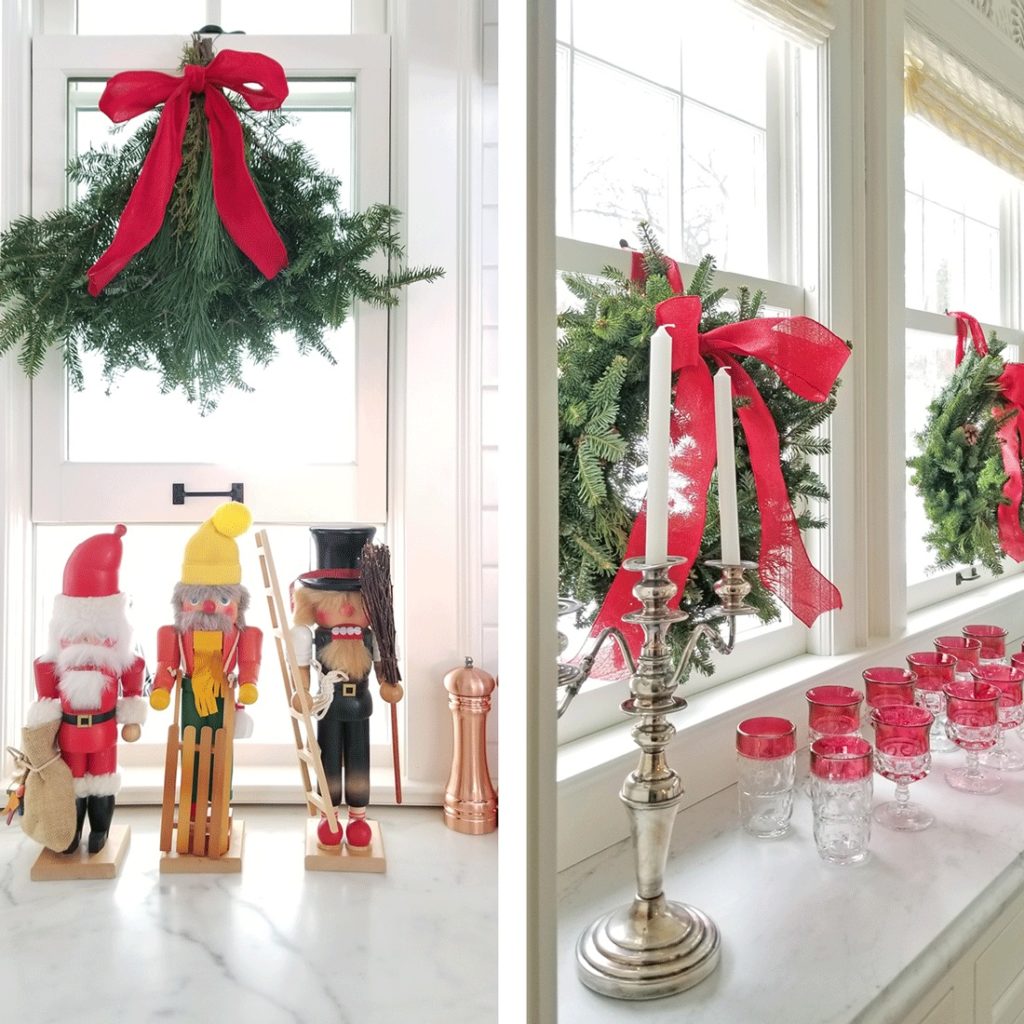 Curate What You Love
Design and décor provide a medium to showcase your personality and unique design style. Curate what you love to make your space uniquely you.
Martha has curated a collection of items she loves over the years, including holiday Nutcrackers and a mix of crystal and vintage dishes. Integrating these elements throughout her holiday home showcases her personal style and serves as the perfect backdrop for the homeowner who loves to entertain during the holidays… and all year long, for that matter.
From unique elements that capture the spirit of the holidays to décor that naturally lends itself to conversation, decorating for the holidays is about what brings you joy. The mix of curated décor elements complement the overall design of Martha's home, while also reflecting what brings her happiness and inspiration. The holiday season doesn't last long, so remember to use those special dishes and share the pieces that mean the most to you. What brings you joy will also bring joy to others this holiday season.
Check out Martha's home in FULL-ON holiday mode in Midwest Home Magazine! Holiday Tradition with an Edge
Interested in reading more from our blog? Click HERE.