Outdoor Furniture in Austin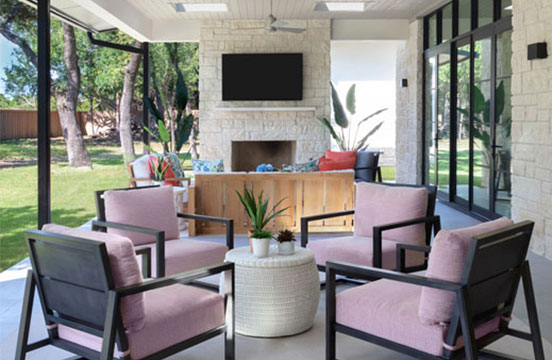 How to Choose Stunning Pieces That Will Last
In a city like Austin, Texas, outdoor furniture is as essential as interior space and furnishings. A patio or deck is an extension of the home and an area you want to use throughout the year. And while the weather is an important factor, it's just one consideration when choosing timeless and durable pieces.
Suitable Materials
Before you think about the style or type of furniture you want, it's important to consider the material. This means everything from washable fabrics that won't fade in the sun to substantial materials to ensure outdoor furniture stays put.
Another critical consideration is protection from the elements. In Austin, any furniture not under a covered area needs its own cover. Custom ones can be made if the outdoor furniture you love doesn't include covers.
Choose weather-resistant materials, such as teak, aluminum, and wrought iron. These materials can withstand the harsh Texas sun and rain without rusting, warping, or fading. Also, consider UV-resistant and water-repellent fabrics, such as acrylic, polyester, and Sunbrella.
Check out more from this multi-use outdoor living space in our Westlake Modern.
Construction Matters
You want your outdoor furniture to stand up to regular use and the elements. This starts with sturdy construction. When you find a piece you love, check the joints to ensure they are welded. Screws and glue can become loose over time. Weight matters too, and heavier furniture is more likely to stay in place and hold up over time.
Consider How You'll Use Your Outdoor Space
When it comes to outdoor furniture, there is an abundance of options depending on your specific needs and style. It's important to consider how you will use your outdoor space. Are you looking for casual seating around a firepit? Or perhaps a large dining table with flexible seating for backyard barbeques.
Now that you know how you will use the space, you can explore furniture with function and comfort in mind. It's not always easy to know which custom pieces will be the most comfortable for you, so rely on your designer's expertise, who can help you find the perfect seat height and depth, back support, and armrests. And don't forget the pillows!
Outdoor living doesn't solely have to focus on your furnishings. Consider additional use with these 40 Outdoor Bar Ideas.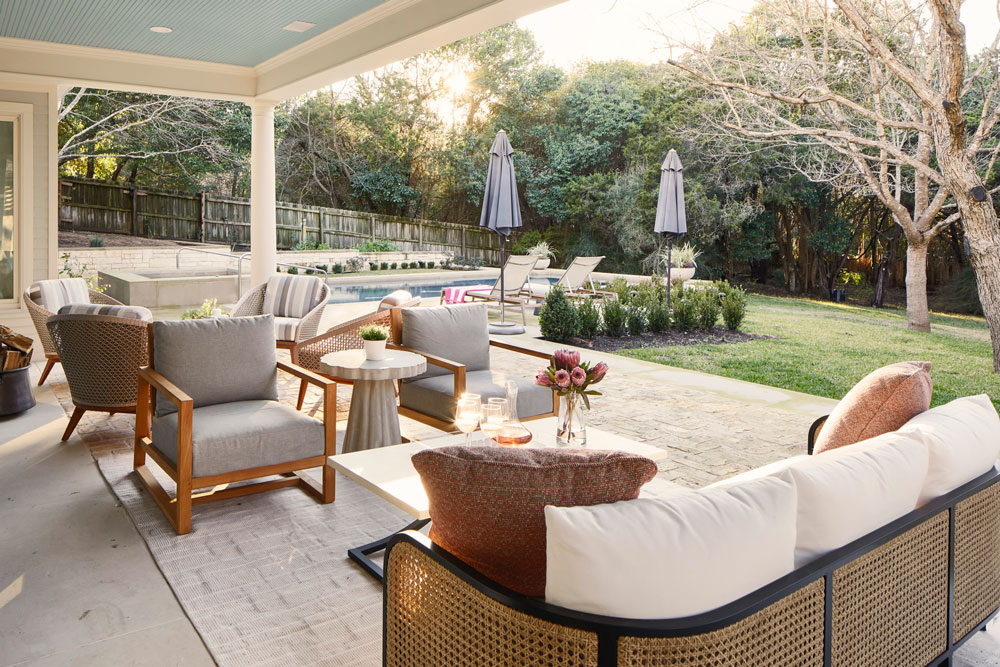 Fit Your Style
Quality outdoor furniture is an investment, so choosing styles you love is important. With the help of your designer, you can create a timeless outdoor oasis that will never go out of style.
View more of our incredible outdoor living spaces for inspiration, ideas, and more!