For Timeless Interior Design, Skip the Trends and Spend on the Details
Timeless interior design is always the goal because it's an investment in your home and the life you envision. Creating a home that can grow with and host the entire family means mixing the classic and cozy, the warm and functional. A well-designed home stands the test of time. With these simple rules, your home can do the same – provide the necessary function and flow while feeling timeless and elevated for years to come.
This family home in West Fargo has all the makings of a well-designed space, built by Tomlinson Schultz with an aesthetic that is both neutral and warm, designed by Emily and Gabe to stand the test of time and everyday life.
Materials Matter
The materials in the home set the stage, acting as the backdrop for the many details to shine. By selecting classic and durable materials, you create a timeless environment for any aesthetic. Hardwood floors add warmth and texture and can be refinished. Stone selections add cohesion throughout the home while furthering a design that will stand the test of time.
This home features hardwood floors throughout the main living areas, and neutral stone is carried from this 'Modern Tudor' exterior to the living room fireplace and outdoor living space. Countertops are classic and neutral, showcasing warm wood tones and natural materials, like rattan and oak elements.
Keep the Palette Neutral
Bright colors can be fun, adding visual interest to a space. Still, the key to timeless interior design is a classic color palette. This doesn't mean everything has to be white; instead, it's about using color strategically.
This home features a neutral palette of whites, beiges, and greys, with high-contrast accents inside and out.
The home's exterior showcases a modern yet timeless aesthetic, with light stucco and stone details flattered by black accents. Inside, a complimentary look is continued with neutral walls and stone contrasted with dark and moody accents. From the bed linens to the finish details, this simple palette focuses on quality, pattern, and texture for a cozy but not fussy feel. Home is a place to be, and this space is effortlessly just that.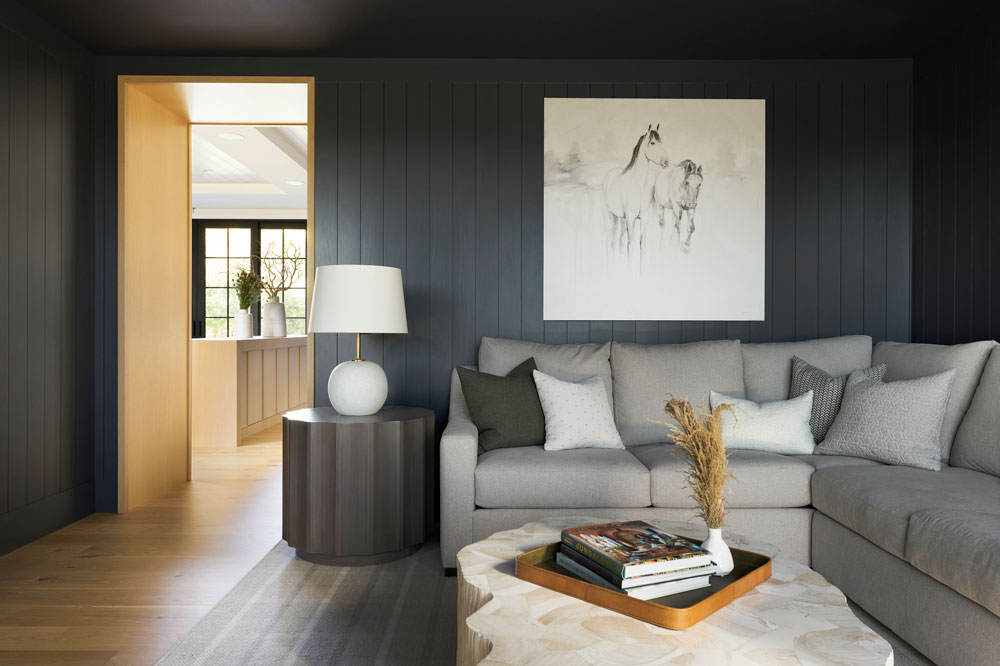 Design for Lifestyle
It's essential to assess how the family wants to use their home, what they need from each space, and what was previously missing. Whether it's a love of entertaining, the ability to fully appreciate and enjoy your outdoor space, or excellent sightlines, designing for how you live is what creates a home. This family with boys prioritized finishes and furnishings with durability to help them live with ease.
For this family of four, an oversized main living area includes all the necessary accommodations for hosting, with a casual and intimate family lounge neighboring the kitchen [where mom can keep an eye on the boys while cooking].
Other essentials included centrally-located bedrooms, an attached laundry room to the primary, and a home office for dad with space for collaborative projects with his co-workers. A stunning breezeway connects the garage and utility spaces and beautifully embraces the outdoor living, which is magical in itself.[/blockquote]
Tour this whole home here: North Dakota Residence, West Fargo, ND